Introduction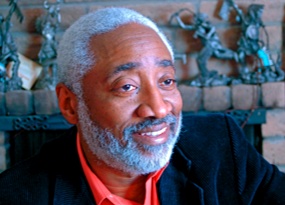 Welcome to The Healing Attribute. I'm Dr. Alford Vassall. This Website is dedicated to exploring the relationship of Quantum Mechanics to the everyday things in life. Before discovering the role Quantum Mechanics plays in our lives, we were accustomed to looking at things from the perspective of Newtonian Physics. This allowed us to approximate macroscopic behavior. With Quantum Mechanics, everything is studied from the submicroscopic level and here Newton's Laws don't apply in the usual sense, so a new set of mathematical equations had to be created.
These equations reflect a deep level of connectivity not only at the macroscopic level but that  also underlie all health conditions and other challenges in our lives.
It is the implications of this activity (connectivity) in our normal, everyday lives that we  will explore. More specifically, we will look at how connectivity contributes to our overall health and other conditions in our lives.
________________________________________________________________________
BIO: Dr. ALFORD N VASSALL JR.
Alford N Vassall Jr., M.D., has been a practicing physician for more than 25 years. The majority of that time has been spent in private practice in Farmington, New Mexico, where Dr. Vassall had a gradual awareness of the role Quantum Physics could play in medicine. He then began to refocus his entire approach introducing "The Six-Step Creation Process for Choosing Any Outcome" into his practice. He saw immediate benefits of this new approach to patients.
Dr. Vassall is now fully committed to empowering his patients and others to heal themselves. Through the application of Quantum Mechanics' principles as related in the "Six-Step Creation Process for Choosing Any Outcome," Dr. Vassall is reaching to people throughout the world.
Alford N Vassall Jr., is a graduate of Meharry Medical College, Nashville, Tennessee, and completed his residency in OB-GYN at SUNYAB, Buffalo, New York. With a bachelor's degree in Engineering Physics at McMaster University in Hamilton, Ontario, Canada. Dr. Vassall has always had a strong commitment to Nuclear Physics and to Quantum Mechanics.